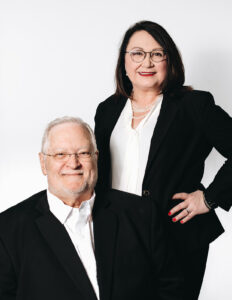 Myers-Davis Life Coaching, Inc was founded in 2012 by Dr. Edward Myers and Angela Davis. The company was originally founded as a life coaching company to provide direction and motivation to businesses, executives, college students, and youth. While individual, group and executive coaching continues to be a large part of Myers-Davis, retention coaching for college and high school students has also become a large vein of the work within Myers-Davis.
Coaching workshops on business skills such as team building, leadership principles, trustworthiness, integrity, along with a host of various topics are conducted in workshops for businesses and organizations throughout the world.
Youth Leadership Summit's began in 2014 with classes for 4th – 6th grades, 7th-9th grades, and 10th-12th grade. The students were chosen by school administration or educators, parents, or students that have a great desire to grow and become leaders in their community. The students are taught character, leadership, public speaking, life skills, and more to lead them on the paths to become the leaders that they desire to be in their community. Myers-Davis continues annual Youth Leadership Summits throughout the country.
Myers-Davis became life coaches for the Nursing Department and UACCB (University of Arkansas Community College at Batesville) for the purpose of Student Retention in 2017.
In 2018, Myers-Davis began working with Arkansas Rehabilitation Services (ARS) as a vendor teaching life skill and job skill classes to High School Students in schools throughout Central/North-Central Arkansas. Through these classes, Myers-Davis helps high school students with disabilities to build self-confidence, set attainable goals, learn job skills, research skill sets, and obtain jobs or set them on a path to post-secondary education.
In order to continue to work with those students that need additional assistance, Myers-Davis began other programs with ARS called Supported Employment and E1st. These programs allow Myers-Davis career coaches to continue to work with individuals that need extra assistance in obtaining and maintaining jobs as they are set on a career path.
Also, in 2018, Myers-Davis signed contracts with WIOA (Workforce Innovation and Opportunity Act) to conduct various educational group trainings for those with disabilities.
Myers-Davis began a national program in 2019 with the Social Security Administration on a program called Ticket-To-Work. The Ticket-To-Work program is a work incentive and program support for career development for people who receive Social Security disability benefits.
In 2020, Myers-Davis obtained a licensure with Arkansas DHS Division of Developmental Disabilities Services to provide CES Waiver services of supportive living, supplemental support, respite, crisis intervention, community transitions, and consultation services.
In 2022, Myers-Davis obtained Quality Assurance and Person-Centered Excellence Accreditation through The Council on Quality and Leadership.
In 2023, Myers-Davis was also granted licensure through Arkansas DHS to become a Community Support System Provider (CSSP).